CV
Selected exhibitions
2023 Exhibition "Des Cheveux et des Poils, Musée des Arts Décoratifs, Paris. Exhibition 'Re imagined', East Hampton, NY USA organized by FJ Hakimian. Group exhibition 'Hoe = het nu' ACEC, Apeldoorn. Exhibition 'Brons, verf en paardenhaar' Studio/galerie Ilse Oelbers. Exhibition 'Craft as Art' Galeria F&deO, Madrid SP. Group exhibition Ijkunst Collectief, Amsterdam.
2022 Solo exhibition 'Tactile Stories' Tayloe Piggott Gallery, Jackson Hole WY, USA. Group exhibition Browngrotta Arts, USA. Duo exhibition Marspoort Galerie, Zutphen. Group exhibition Art[s] Simone Jansen, Noordwijk.
2021 Group exhibition IJKunst Collectief #5, Nieuw Dakota, Group exhibition Marspoort Galerie, Zutphen.
2020 'Volume 50: Chronicling Fiber Art for Three Decades' Browngrotta Arts, USA.
2019 'Identity + Intersection' Browngrotta Arts, USA. 'Textiles' Messums Wiltshire, Tisbury Wiltshire, UK. 'Open Stal' art event, Oldeberkoop.
2018 'Blue/Green: color/context/code', Browngrotta Arts, Wilton, USA. 'Well Worn', Cavalli Gallery, Somerset West, SA. 'Contemporary art and Rietveld design', Post Erasmuslaan 5 Utrecht.
2017 LottoZero galery, Prato, IT. 'Tegendraads' Does Interieurs, Laren NH. 'Historisch vervlochten met MIJ', Museum IJsselstein. 'Still Crazy After All These Years… 30 years in art', Browngrotta Arts, USA. Salone del Mobile, Palazzo Francesco Turati, Masterly Milano, IT.
2016 'Wild Things', curated by L. Edelkoort & P. Fimmano, Texture museum, Kortijk BE. C-Lab, KunstWest Expo, Amsterdam. 'Klifhanger Festival', Texel. 'KunstOer' Winterswijk.
2015 'Influence and Evolution', Browngrotta Arts, Wilton USA. ArtZaanstad, Zaandam. 'Tactiel Textiel', Galerie Oranjerie POP UP, Goes.
2014 Solo exhibition:'Geknoopt, gekruld, gesteven en verward', Het Leids Wevershuisje Leiden.
2013 Galerie Help U Zelve, Winterswijk.
2011 Solo exhibition, Het Glazen Huis, Amstelpark, Amsterdam. 'Fairy Tale', Dutch Design Hotel Artemis, Amsterdam.
2010 '10 jaar Via Milano', Oude Kerk, Amsterdam. 'North meets South', Konvex, Bern CH | 'Kleur!' Designhuis, Eindhoven. Salone Internazionale del Mobile, Milano Italy.
2009 Solo exhibition: FW:BK galerie, Amsterdam. '99% Stoer', Dutch Design Hotel Artemis, Amsterdam. Salone Internazionale del Mobile, Milano Italy.
2008 100% Design Tokyo, Created in Holland, Japan. Galarie De andere Kant, Zutphen.
2006 Solo exhibition, Antigravite, Paris FR. Du-AG project space. München GER.
2005 Frozen Fountain, Amsterdam | Stroud Textiles Biennale, Stroud UK.
2003 'Making Tracks' Rope Store Studio, Nailsworth UK.
2002 Chelsea Crafts Fair, London UK. 'Westway Exhibition', London UK.
1999 Amsteltuin, Amstelveen. 'Debuut' Pulchri Studio, Den Haag.
Education
1999 – 2000 MA, Design for the Environment, Chelsea College of Art and Design, London UK.
1995 – 1999 BA, Textile Design. Royal Academy of Art, Den Haag NL
1992 - 1995 Mode & Kleding, MBO, Alphen aan den Rijn NL.
Internship
1998 Heavenly Blue, Amsterdam | Beppe Kessler, Amsterdam.
1997 Intensive Group Project; Project with Fachhochschule and Sacho Hesslein, Hannover GER.
1997 Exchange, Somerset School of Art and Technology, Taunton UK.
Professional experience
2018 Weaving for Jessica Brook Design, UK | Project weaving art pieces for Hyatt Regency Hotel, Chantilly, FR | fashion project, Charlotte Bakkenes.
2016 Designing and weaving five wall panels, Staffan Tollgard Design Group. London, UK.
2016-2018 Workshops Weaving. DIY Textile School, Amsterdam.
2014 'Penny the painting that moves'
2011 Weaving items for fashion Designer, Steffie Christiaens Paris, FR.
2010 Workshop 'Wild met Materiaal' Textielfestival, Leiden.
2009 'Made in Mongolia project'. August 4 weeks. Ulaanbaatar, Mongolia.
2006 Lecture and tutorials – HFBK, Hamburg GER.
2007 Weaving patterns. Kendix / vd Ploeg, Aarle Rixtel | Lectures – FLWK Textiles, Den Haag.
2005 – 2007 Weaving of fringes. Van Lathem, Templeuve FR.
2003 Stay of 6 months, Cape Town SA | Lampshades, Todhunter Earle Interiors, London UK | 3 soundproof wall Decibel Designs, London UK.
1999 9 Window panels for a private residence, Boxtel.
Grants | subsidies
2007 Documentation sub. STROOM Centre of visual Arts, Den Haag
2006 Documentation sub. STROOM | Exhibition sub. STROOM.
2005 Exhibition sub. STROOM | Presentation and Individual sub. STROOM.
1999 VSB-grant | Vrije Vrouwe van Renswoude Foundation, Den Haag.
Sideline activities
2007 – 2009 Member of board Beehives, Vliegbasis Huygens Amsterdam.
2005 – 2007 Member of board, accountmanager. Art Association Stand, Den Haag
Competitions | awards
2007 Nomination for an object made with Inge Simonis – Lehi.ka 1st International Contemporary Ceremics Competition, Spain.
1998 1st Price – Millenium Table Damask, Dutch Textiles Museum, Tilburg.
Photography
Arjan Benning, Rogier Chang fotografie, Auke Hamers, Hay Hermans, Hans de Kort, Photo LAB71-Frieda Mellema, Boris Schmidt, Eddy Wenting.
Clients
Staffan Tollgard Design Group, Nicholas Varney, Jessica Brook Design, Decibel Designs, John Boyd Textiles, bas van pelt, DeSallesFlint Interior Design, Great American Art, Studio Lux Berlin, Studio Anansi, Club Pierre Bochard.
News
Group exhibition 'It happened One Night' | 27 October - 3 December | Tayloe Piggott Gallery
Group exhibition | 18 November - 14 Januari | Marspoort galerie, Marspoortstraat 9a, Zutphen
Open Atelier 'Route 47' | 2 & 3 december, 12:00 - 17:00
Studio ODIN, Odinstraat 44, Almere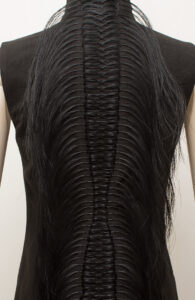 Jacket with my handweaving was part of the exhibition "Des Cheveux et des Poils, Musée des Arts Décoratifs, Paris (5 April-17 September 2023)
More...
Solo exhibition at Tayloe Piggott Gallery.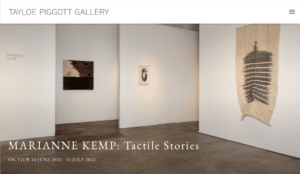 Selection sold pieces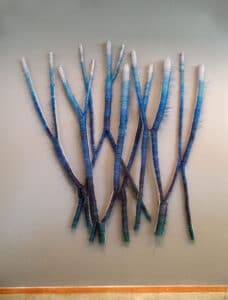 (Wyoming, USA)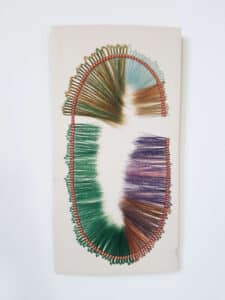 (Wyoming, USA)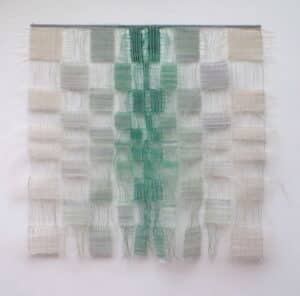 (Wilton, USA)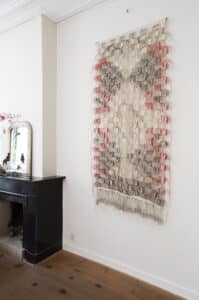 (Amsterdam)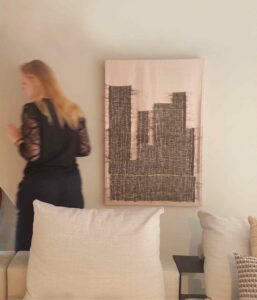 (Apeldoorn, NL)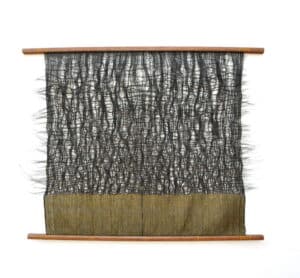 (Amsterdam)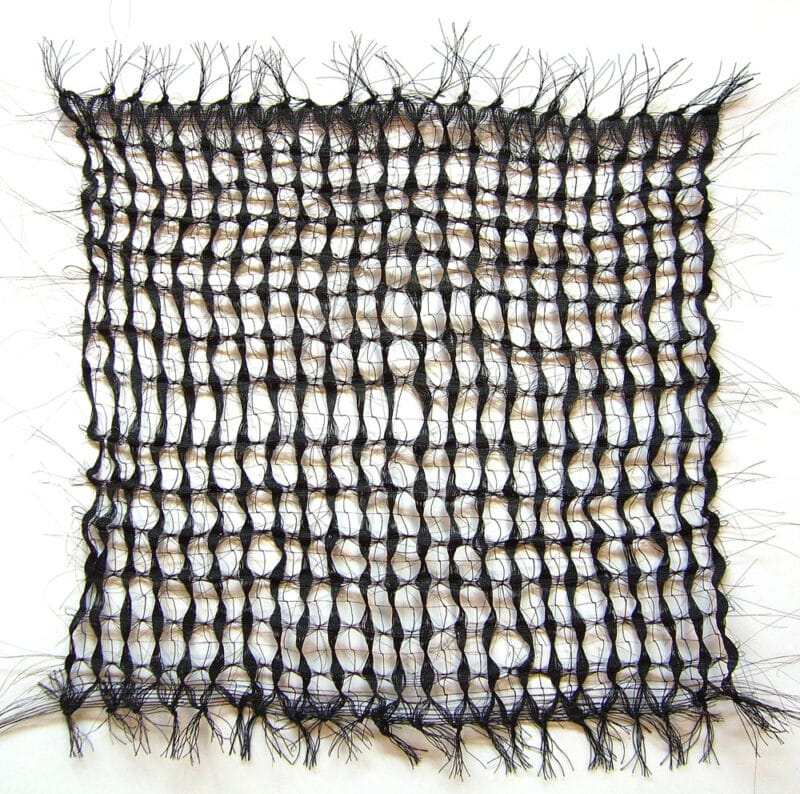 (Amsterdam)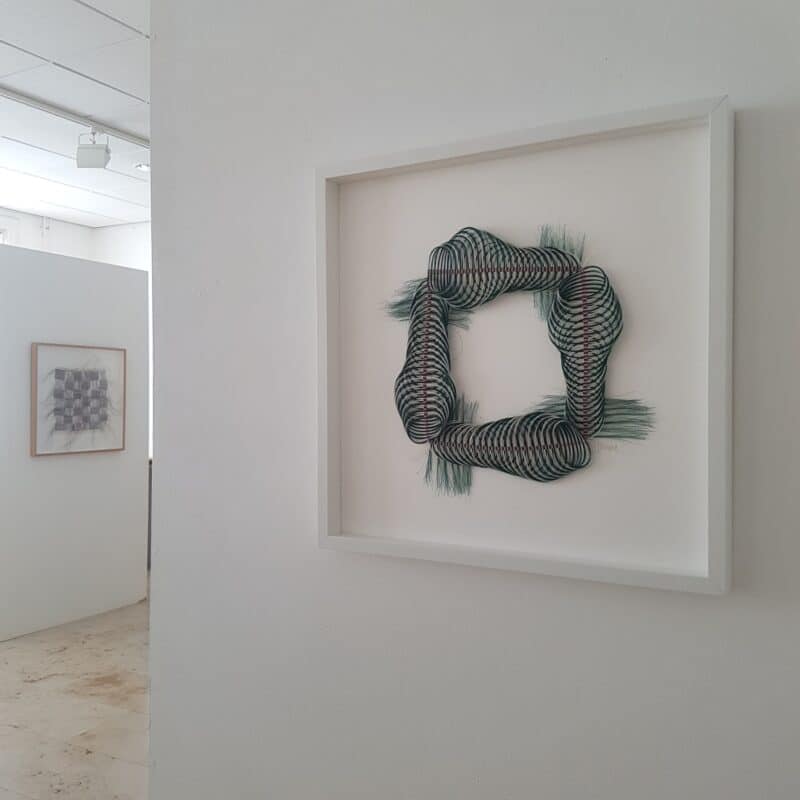 (Meppel, NL)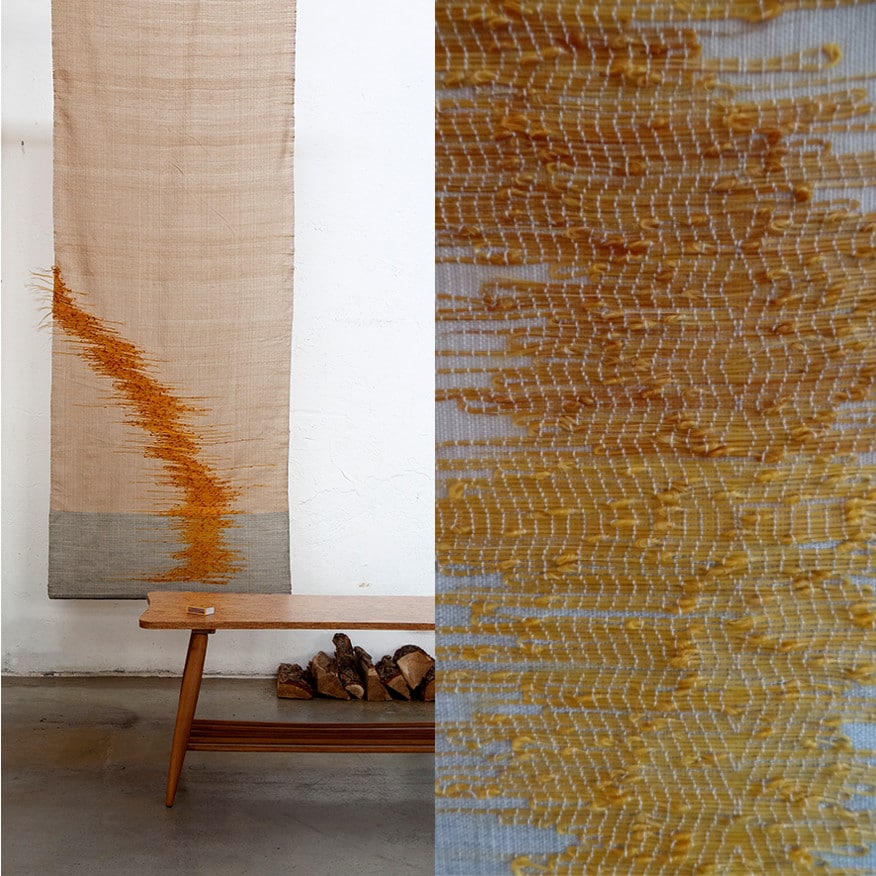 (Huntington, West Virginia USA)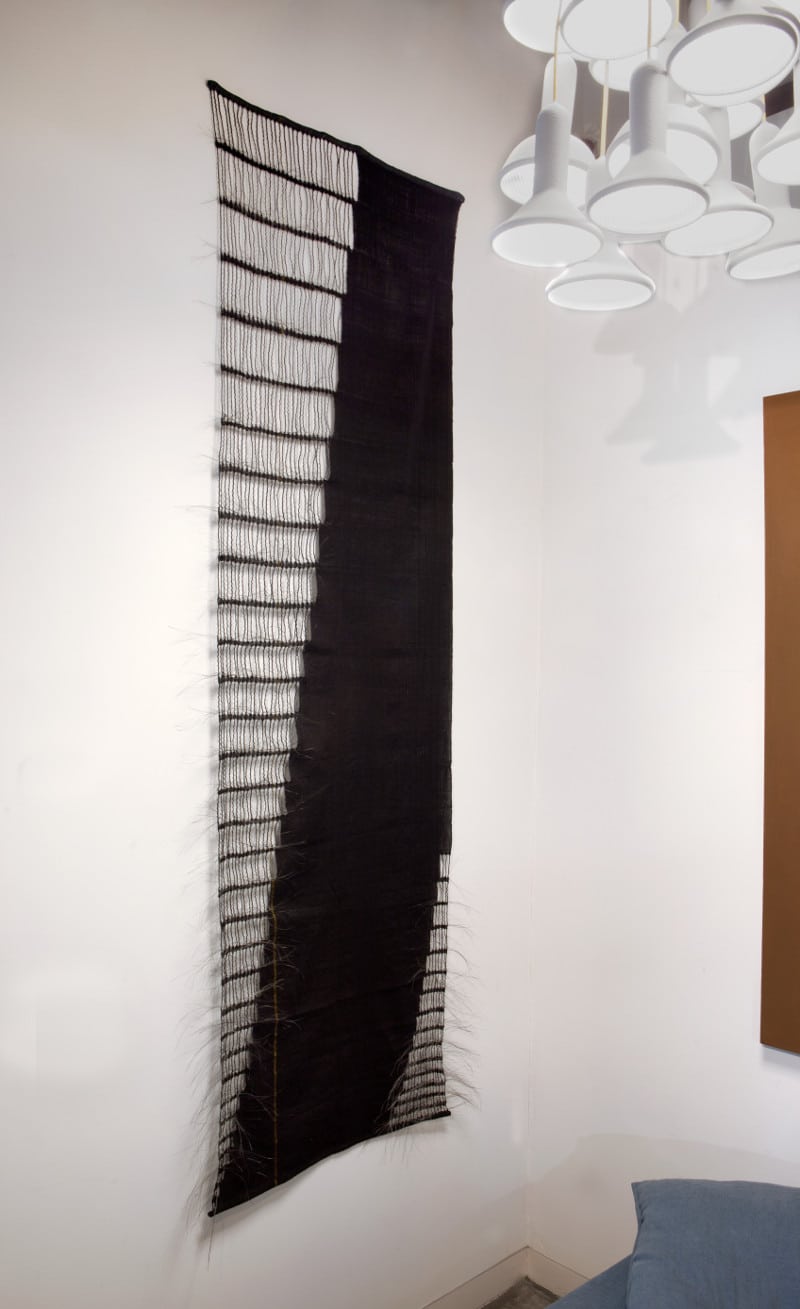 (Portland, Oregon USA)
Newsletter
Nieuwsbrief Herfst 2023 Nederlandse versie.
Newsletter Autumn 2023 English version.
Als je de volgende Nieuwsbrief wilt ontvangen (elk seizoen), klik hier
If you like to receive the next newsletter (one every season) please click here